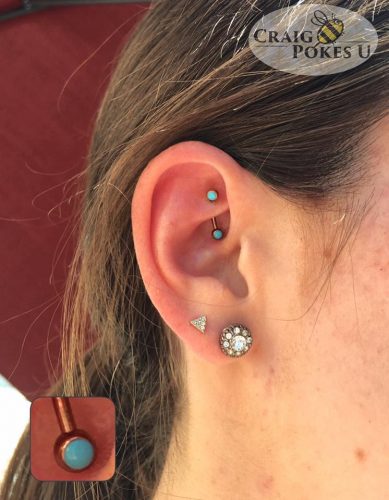 Head-turning synthetic turquoise set in implant grade titanium we Anondized Rose Gold in house here at CraigPokesU Studio for her rook. Our client loved that we were able to remain in her fiscally responsible budget while still retaining the jewelry aesthetic she wanted.
Stop by the studio at 4818 Lee Highway in Arlington, Virginia and treat yourself to yours today!
See You On The Sharp End!
~ Craig