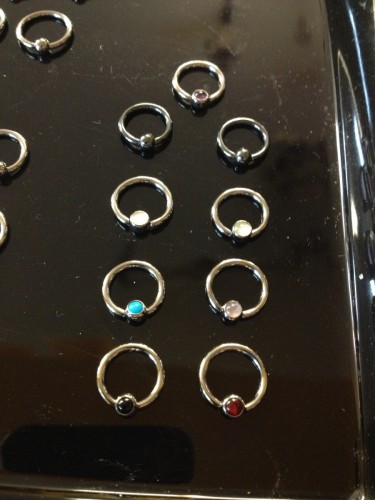 Stop in and get your beautiful, hand-polished titanium captives and dangles at my piercing and body jewelry studio at 4818 Lee Highway in Arlington, Virginia.
Get yourself or a loved one something beautiful and SAFE for the holidays! These look great in most cartilage piercings and even lip piercings and I can custom pierce a spot just for you as well!
See You On The Sharp End!
~ Craig