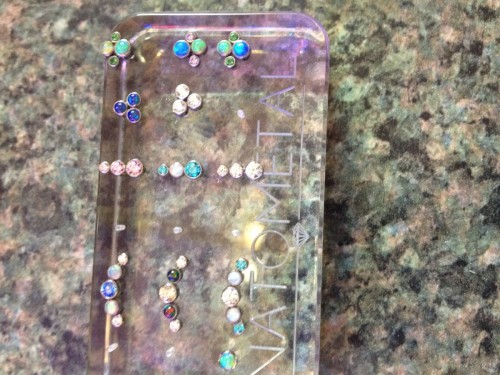 I just received a beautiful selection of Anatometal clusters to my body piercing and jewelry studio in Arlington, Virginia!
These are all made of implant grade titanium and look great in ear piercings, nostril piercings and lip piercings. Just one piercing and you're all blinged!
Stop in and get yours!
See You On The Sharp End!
~ Craig