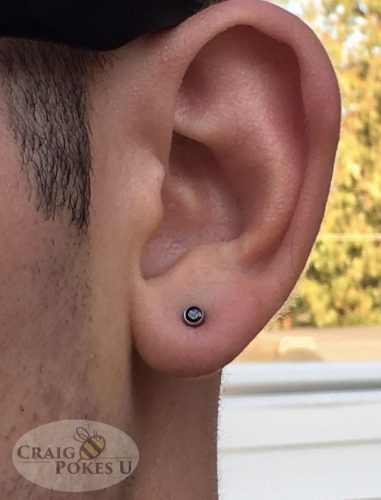 What better way to celebrate starting a new chapter in life than with a refreshing and coveted piercing? 3mm Black Bezel Studs for this gentleman's ear lobes. He had wanted them pierced for many years, but was prohibited from wearing them.
Thank you for your service and for allowing us to be your first piercers since your enlisting!
Stop by the studio at 4818 Lee Highway in Arlington, Virginia and treat yourself to yours today!
See You On The Sharp End!
~ Craig