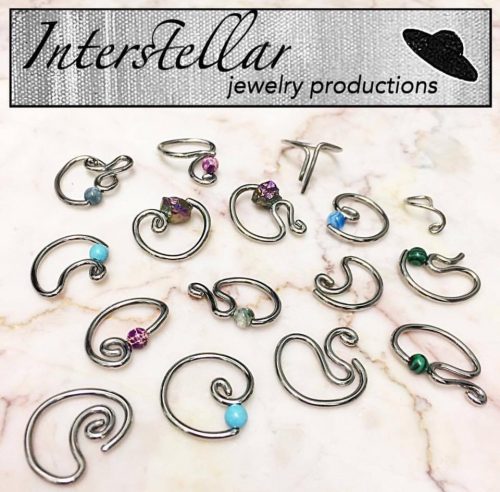 We are absolutely thrilled to announce the arrival of the incomparable Interstellar Jewelry Productions pieces. 16 one of a kind and incredibly unique conch, daith, and tragus products. We also provide the additional bonus of altering the color of any piece in a wide variety of hues of pinks, blues, purples, yellow, bronze – and more.
Stop by for yours today! Open seven days a week for your convenience and body jewelry/piercing needs. 4818 Lee Highway in Arlington, Virginia and treat yourself to yours today!
See You On The Sharp End!
~ Craig