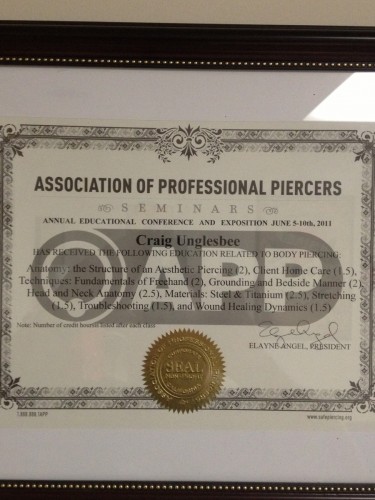 Beginning August 1, 2013 the new home for my piercing and body jewelry studio will be Rick's Tattoo located at 4818 Lee Highway, Arlington, Virginia 22207. I'm very excited to have the opportunity to work at the oldest and certainly the coolest shop in the Northern Virginia and Washington D.C. area!
I plan to make this the home of CraigPokesU for the foreseeable future and look forward to meeting all of those of you that live in the area and having my old friends stop by as well!
http://www.rickstattoostudio.com/
See You On The Sharp End!
~ Craig