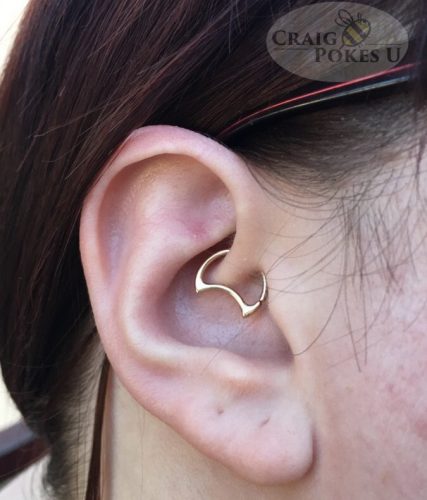 This client came in to upgrade her healed Daith piercing in anticipation of her upcoming wedding. She simply adored the elegance and simplicity of our 14 Karat Gold Lunears! We stock this item in Yellow, Rose, and White Gold.
Stop by the studio at 4818 Lee Highway in Arlington, Virginia and treat yourself to something beautiful AND good for your body!
See You On The Sharp End!
~ Craig