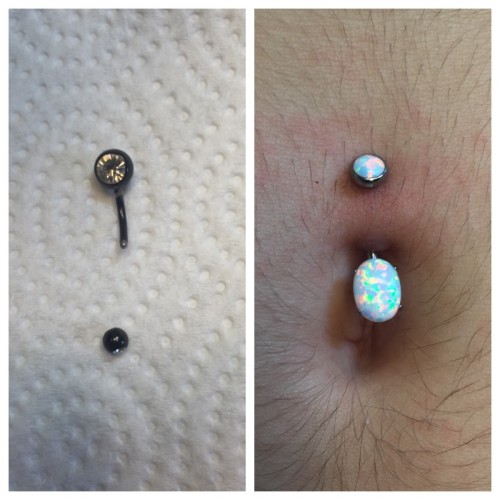 A young lady stopped in to tell me she had been pierced over a year ago at another shop and it has been "infected" 3 or 4 times since.
The picture on the left is the jewelry she had been wearing made of a mystery metal and painted black. The picture on the right is the beautiful and safe implant grade titanium navel curve from ANATOMETAL that she purchased to replace it with. Now she can enjoy her piercing for years to come.
PLEASE treat your body right and use only the best!!!!
See You On The Sharp End!
~ Craig