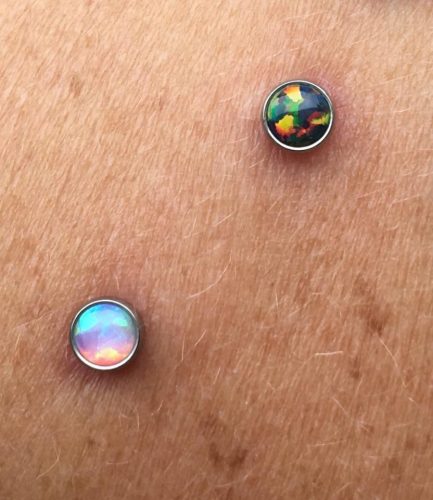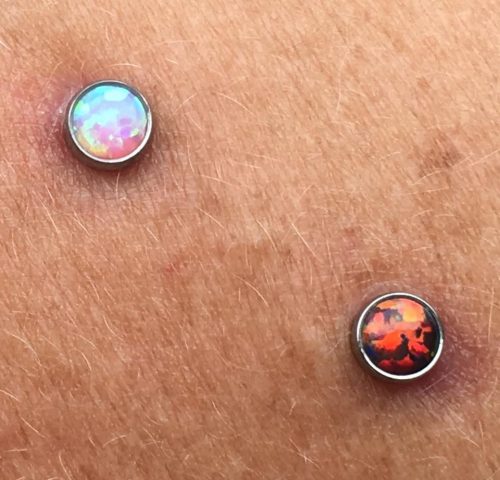 Two surface piercings on the lovely Lilo. She chose 4mm Light Pink Opals, a 4mm Black Opal, and a 4mm Red Opal.
At CraigPokesU, we would rather stock too many options than not enough to allow our clients the creative freedom to express themselves in anyway they choose. We also provide the option for clients to custom order their own pieces with their preferred aesthetic, color, and setting!
Stop by the studio at 4818 Lee Highway in Arlington, Virginia and treat yourself to something beautiful AND good for your body!
See You On The Sharp End!
~ Craig